It's 2012…The time is NOW!
This time in which we have all chosen to live on Mother Earth is unprecedented for the human race. We have never experienced the type of evolution that is occurring now. Each of us lives in our own unique universe in which we have personally co-created.
At this time, we have easier access to the utilization, aid and help of the beings of Light, Masters and Angels to effect change and transformation not only within our physical form but in our multidimensional universe as well.
In moments of contemplative meditation, it is often difficult for us to accept the unconditional loving Light of Infinite Source that we all carry within because of our life history in this and other embodiments. Because of the accessibility of the higher frequencies, we now have the capability of traveling back in time, for on the higher planes there is no linear time/space as we experience on Earth.
Traveling back in time is a viable way for us to heal and accelerate our spiritual journey. Our spirit knows where the heartache lies within us. Beginning in our earliest memories there are painful moments that we have all is some ways resisted to heal. Even if we do not choose to know our past life karmic issues, we may be well assured that in this lifetime all the moments of discomfort we've ever experienced will echo this past life history, to be cleared so we may move forward once more.
If we were only to simply choose to look at the most pivotal moments of discomfort in this embodiment, while asking for the healing Light of Infinite Source to fill us, we can create the most profound transformation process in our being. This is similar to a life review.
To do this, simply sit in quiet meditative reflection where you allow your heart, soul, and spirit to revisit that which has caused you discomfort and then allow the Light to fill you and heal you. Drench the events as you choose to contemplate them in the powerful frequencies of healing Light. Violet, golden-white and luminous blue can be most beneficial. Invite the beings of Light to be with you as you visit the events that caused you discomfort and know that the healing you have always sought can be yours now.
During this time of profound energetic shift for our entire Earth plane, such a life review healing is entirely necessary and more easily achievable than ever before. Be patient as you go through this process. You have carried the discomfort for a lifetime — perhaps for more than one lifetime.  Allow the layers to fall away and trust that they will.
This year do all you can to raise your vibration and prepare for a remarkable journey, here are some things you can do:
Learn to activate your Merkabah: http://www.youtube.com/watch?v=SBA56_T3Q2s&feature=related
Watch this great video: How to Raise Your Energetic Vibration Activation: http://www.youtube.com/watch?v=LeCvSSUuC0g&feature=share
Do a simple Meditation: http://www.soulalchemyhealing.com/techiques/worldpeace.html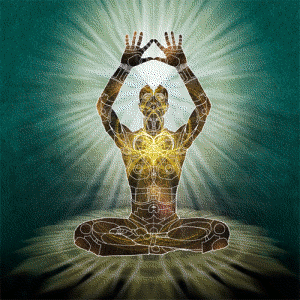 Kundalini Yoga is fantastic for raising your vibration and clearing chakras: http://www.youtube.com/watch?v=dnbzxMsjbIk
Get a spiritual coach:
Spiritual Coaching is based on the idea of "consciousness" and personal empowerment for a more holistic approach to life. This type of coaching takes spiritual principles and spiritual ideals into the real world, so that they can be applied practically to all aspects of our lives. It produces greater success in our endeavors, and promotes personal evolution on all levels. Fulfilling our desire to grow, be happy, experience peace and master life: http://carollefevre.wordpress.com/2011/12/19/what-is-spiritual-coaching/
Do a Life Review Clearing:
I have been doing these healings for over 18 years now and have been working with the Lords of Light since a traumatic fall in 1990. My work can be accessed via skype or telephone.
These sessions are a blend of AK (an eclectic blend of biofeedback), Chinese acupuncture, emotional stress release, Reiki, NLP, channelling and energy manipulation called muscle testing. It is a powerful natural therapy of benefit to everyone regardless of their spiritual awareness or level of consciousness. Our spirit knows where the heartache lies within us. Beginning in our earliest memories there are painful moments. Carol is able to trace these conditional behaviour patterns back to their source by connecting with your unconscious mind, guides and spirit,  then eliminates them forever with neurological re-patterning. Any area of life from financial success to working with your spiritual guides can be tapped into and all blocks released. She defuses all emotionally charged issues related to the area you are intending to shift through a process of age and life regression techniques then re-programs your spirit and unconscious mind: http://www.soulalchemyhealing.com/sessions.html
Reiki Practitioners try The Healing of Self Purification and Growth (Kenyoku-ho): http://www.soulalchemyhealing.com/techiques/purification.html
Remember that nothing has ever happened to us from the outside. All experiences were co-created. As sovereign beings of Light we ordained the events that occurred in our lives and we have the power to "un-create" what we no longer wish to carry.
Transforming our universe allows us to radiate our Light, and become a healing agent for all of Mother Earth. This does not require that any grandiose steps be taken only a willingness to go within and heal.
Namaste,
Carol
#KundaliniYoga #RaisingyourVibration #LifeReview #2012 #personalgrowth #2012energy #Merkabah #Spiritualcoach #whattodoin2012