Access to many informative Blog posts, Members Chat room, events information, the online store and occasional live meditations and some training tools.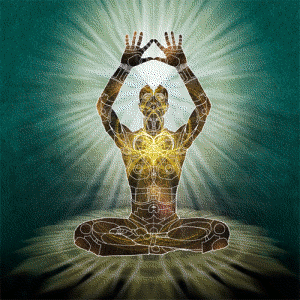 One time donation of $20.00 gives you access to informative Blog posts, live meditations, a Covid vaccine letter of exemption if needed and add your name to our prayer and healing list.
A $10.00 monthly membership gives you access to informative Blog posts, free online training tools (muscle testing/dowsing), live prayer and meditations, a Covid vaccine letter of exemption if needed plus updates on important Covid related topics.
Guided Journeys, Prayer and Meditations
Guided meditations connect with your inner knowing and receive messages from your guides and your inner self. You may revisit these as often as you wish.
Sacred Ceremony
A monthly heart, mind and spirit ritual to raise your vibration and support your process, whatever it may be.
Sacred Circle
A private online community space and chat line to share your feelings, heart work, experiences, epiphanies and wisdom.
Long Distance Healing
Your membership includes free prayer and distance healing for persons in need. You may choose to have healing sent to yourself or a loved one. The benefits of long distance healing are abundant, and can include physical healing, stress reduction, relaxation, and spiritual development.
​
About New Perspectives Ministry...
​
New Thought, as a theological movement, began in the nineteenth century. From its inception, independence of thought, teachings, and belief has been an important, deeply rooted characteristic of the New Thought Movement. This makes it difficult for academia to categorize New Thought Churches, Ministries, and Organizations into set denominations with explicit boundaries of belief – as they do with other religious movements. It is a way of offering a form of spirituality to a world that seeks a Higher Spiritual Truth beyond that found in conventional, traditional, fundamentalist, or dogmatic religions. Metaphysics or "New Thought" strives to create diversity and new approaches to ministry so that Higher Spirituality may reach the public through various means not confined to traditional church building congregations. Our trans-personal and Metaphysical forms of spirituality provide a holistic approach to spiritual teachings, practice, tools and techniques for spiritual healing. It is often an instrument and source of consciousness which allows us to discover the spiritual mysteries of life and how such knowledge may be practically applied to the improving of human life, both individually and collectively. We focus on meditation and other contemplative practices that lead to the exploration of consciousness for the purpose of exploring and uniting with God and the continuation of life beyond the physical. We value discernment and truth in all matters related to our health and well-being and are empowered and walk in freedom. We believe that justice, our constitutional rights & peace must be forefront and reign for all peoples. Your story and who you each are is at the centre of my work. From your first contact with New Perspectives Ceremonies, you are invited into an intimate relationship of co-creation. As I listen, and tune into your uniqueness, I really connect with you and the things that are special about you. Based on the intentions you hold for your ceremony/ritual and the heart of your story, I will assist you find and choose the strongest elements to be included: symbols, readings, music, etc.