Want to read more?
Subscribe to www.soulalchemyhealing.ca to keep reading this exclusive post.
Updated: Aug 23
"We need to find God, and he cannot be found in noise and restlessness. God is the friend of silence. See how nature – trees, flowers, grass- grows in silence; see the stars, the moon and the sun, how they move in silence…We need silence to be able to touch souls."  ~Mother Teresa ~
I recently had an opportunity to escape for tres semanas increíbles (three incredible weeks) to a hot, sunny, beautiful space in Atenas, Costa Rica that allowed be to do a personal retreat. Atenas is slightly NW of San Jose. Have you ever wondered what you would do if you had nothing to do? Imagine being surrounded by beauty and healing energy 24/7. Waking up daily to just nurture yourself that's right I said it…yourself, you and only you! Imagine having the time to heal the past so it can be cleared and released forever.
It was como un regalo (such a gift), to receive an amazing place to stay with a beautiful yard and view, an airline ticket, and  the company of a woman who is as dedicated to her personal journey as I am. I have known Ann Metcalfe for approximately 5 years now, she is a client, student and friend. In that time I have watched her blossom, grow and develop on so many levels. She is dedicated to her spiritual journey, assisting others and committed to healing Gaia, what's not to love! I will always be grateful to her and her husband Howie for the amazing opportunity to do a personal retreat.
So what is a personal healing retreat anyhow? The true meaning of "retreat" is to turn inward. To retreat is to go into a space that allows us to deeply realize the truth of our being and to experience the essence of existence. This personal retreat offered me that one thing I so desperately needed…time! Time to step back from the course of daily life and enter into the unknown, in a new environment that provided both the structure and support to do so. Time to release old patterns of thinking inherited from my family and environment, time to releasing old habits of self abusive thinking, anxiety, overwhelm, destructive relationships, and ending other issues or behaviors that no longer served me.
We live in a world created by a divided mind, which perceives separation and thus operates with fear-based, repetitive thoughts, always planning and seeking some future imaginary peace.  I have often wondered, "do we ever find it?"
Not usually, instead what we usually find is the accumulated stress caused by constantly chasing after something, and a sense that something is always missing. In order to find relief and healing of stress, we need to stop all worldly activities, step back, retreat and just simply be. The experience I shared with Ann in Costa Rica allowed me to empoderar a mí mismo (empower myself), reclaim my lost energy from so many lifetimes, and most importantly be in ONENESS will all that is. It was a nurturing and healing experience that I will always be grateful for. Pulling back from our everyday world allowed us, through meditation,  prayers and energy work, to turned our attention back to what really matters, our True-Self, our God-Self.
It usually takes a serious life challenge, such as a midlife crisis, the loss of a loved one, divorce, break-up, serious illness to realize the need to search for personal spiritual retreat. Fortunately for Ann and I this was not the case. We chose to change, shift and grow within ourselves simply for the pleasure of doing so, to reconnect with our authentic values and fall deep into universal consciousness.
I couldn't figure out how to embed the video directly so go to this link to see Ann and Howie's home: http://www.youtube.com/watch?v=coW9LJU3wV0&feature=youtu.be
In Costa Rica our healing journey/retreat was focused on our specific needs and included so many wonderful aspects, check out this list of things we did, and over 3/4 of them on a daily basis:
Sun Gazing: a practice of gazing at the sun for nourishment, as a spiritual practice at sunrise or sunset

Doing Mantras: a mantra is a sound, syllable, word, or group of words that is considered capable of creating transformation

Morning walks

Tuning into the Mayan calendar

Homemade, fresh tropical fruit drinks

Laying in the pool, just looking up at the sky

Reiki: a technique commonly called palm healing or hands on healing

Crystal Healing: placing crystals on different parts of the body, often corresponding to chakras, or places crystals around the body in an attempt to construct an "energy grid", which is purported to surround the client with healing energy

Picking your own fruit off the trees

Studied and spoke Spanish

Celebrated Ann's creation of her balancing boxes with a Gaia Ceremony

Mental, emotional and spiritual clearing work in the pool

Staying open, flexible and going with the flow

Meditation & breathing

Setting up Crystal Grids and Spiritual Vortexes: Grids are a number of crystals arranged into a particular geometric form creating a particular energy field

Massage treatments

Meeting and sharing with the local peoples

Sun bathing

Full Moon Ritual

Holographic Healing: a multidimensional healing which accesses the original thought form and clears a person's body, mind, emotions, energy bodies, chakras and meridians

Kundalini and Hatha Yoga

Shopping at the farmers market on Fridays

Holding the space for others to heal and clear

Emotional Clearing: tracing conditional behavior patterns back to their source by connecting with your unconscious mind and then eliminating them

Journaling

Channelling important information

Painting with water colours

Recapitulation: a technique that enables an individual to repair damage and energy drain that comes from soul loss or soul fragmentation

Star gazing and connecting to ETs
Cada día era un poco diferente (each day was a little different) but for the most part, all days were spirit directed and our key focus was on ourselves. There were some days when I only spent time with Ann during meals or on our walk. Our walks even contained elements of shifting our being. For instance we would challenge ourselves by setting an intention before going for a walk and hold that thought while walking, often repeating an affirmation over and over. Here is an example: "The God power in me is greater than any power or force causing me mind chatter.  I yield to the God power within. The God power within me brings me peace of mind, joy and love. I am grateful to the God power within for Self-Mastery." Another time we would focus on breath, "I breathe out negativity…I breathe in a positive new future."
Ann spent a couple of days working on her property and Mario's, her friend's vacation property next door (this was the pool we had access too, thanks Mario!). It was fantastic seeing Ann dowse the energy grids, ley lines and do testing for harmful geopathic zones and fields of negative energy which are electromagnetic in nature that flow within the Earth's crust. I wish I would have gotten a photo. Seeing her with a big hat, draped cloth around her shoulders, wearing a sarong and holding her notepad and pendulum helped me recall her as an indigenous shamanic healer, Peruvian is my feeling, in a past life. This is Ann's website if you are interested in more about the incredible work she does with Gaia: http://www.soilclearing.com/index.html
I could go on and on about our trip and get into some of the details of what we did, instead I thought I'd give you an example of a typical day and post some photos. Un día típico cuando algo como esto (A typical day when something like this):
5:30am, wake up and go through my gratitude list while sun gazing, the sun was just beginning to come up

5:45am, read Mayan calendar for the day and tune into the energy

6:00am make a coffee and go back outside to do some chanting or mantras

6:30am, activate Merkabah and do a short meditation

7:00am, make a fruit drink, wash up and get ready for a walk or yoga

7:30am, yoga or a walk or both with Ann

9:00am, make a smoothie for breakfast and have breaky with Ann

9:30-11:00AM, study Spanish either alone or with Ann

11:00am-1:00pm, recapitulation, at poolside (Ann and Howie's friend next door)

1:00pm-2:30pm, connect with Ann, pick some fresh fruit, make and eat lunch

2:30pm-4:30pm, clearing work, or hanging out with God and all that is, being One

4:30-5:30pm, reconnect with Ann, chat and figure out dinner

6:00-7:00pm, eat dinner

7:00pm-8:30pm, read, check emails, skype, journal, study Spanish, settle in

8:30-9:30pm, sit out and star gaze with Ann

9:30pm, usually wake up outside and come to bed

Before sleep, send Reiki healing to clients, friends, stacking lists, Ann, home, Gaia and guides

Often wake up in the middle of the night and either do clearing, prayers or channel info from spirit
Of course there were days when we chatted with the locals when we were on our walks, that was our Spanish lesson for the day. We found a little church that we stopped into during our walks and did prayers, sent healing and did meditations. Fridays we went to town on the bus to the Farmers Market, loaded up on produce and fish then took the noon bus home, again a good opportunity to practice our Spanish.
Ann and I met some lovely people and made some new friends. Being flexible and adaptable to what spirit put in front of us allowed those connections to come to fruition. We assisted others in unique ways that we may never totally understand, embraced community and left with full hearts.
There is nothing outside of ourselves that is going to bring joy unless we first become that joy from the inside. If you want to change your reality? Cambiar a ti mismo (Change yourself). An individual spiritual retreat may help you to rediscover an important place within, a true You.  You may become an individual, undivided by the mind, becoming One with a diverse world, and when you come home, you will bring this change with you, showing others a way to come back home to themselves, helping to change the world in your own special way.
Que todos ustedes encontrar el tiempo y el espacio para crear su retiro personal…May you all find the time and space to create your own personal retreat,
Rev. Carol Lefevre
#Recapitulation #Journaling #Mayancalendar #Channelling #FullMoonRitual #emotionalandspiritualclearing #Meditationampbreathing #SoulAlchemyHealing #Mantras #StargazingandconnectingtoETs #CrystalGridsandSpiritualVortexes #KundaliniandHathaYoga #SunGazing #Mental #HolographicHealing #SoilAlchemy #reiki
This time in which we have all chosen to live on Mother Earth is unprecedented for the human race. We have never experienced the type of evolution that is occurring now. Each of us lives in our own unique universe in which we have personally co-created.
At this time, we have easier access to the utilization, aid and help of the beings of Light, Masters and Angels to effect change and transformation not only within our physical form but in our multidimensional universe as well.
In moments of contemplative meditation, it is often difficult for us to accept the unconditional loving Light of Infinite Source that we all carry within because of our life history in this and other embodiments. Because of the accessibility of the higher frequencies, we now have the capability of traveling back in time, for on the higher planes there is no linear time/space as we experience on Earth.
Traveling back in time is a viable way for us to heal and accelerate our spiritual journey. Our spirit knows where the heartache lies within us. Beginning in our earliest memories there are painful moments that we have all is some ways resisted to heal. Even if we do not choose to know our past life karmic issues, we may be well assured that in this lifetime all the moments of discomfort we've ever experienced will echo this past life history, to be cleared so we may move forward once more.
If we were only to simply choose to look at the most pivotal moments of discomfort in this embodiment, while asking for the healing Light of Infinite Source to fill us, we can create the most profound transformation process in our being. This is similar to a life review.
To do this, simply sit in quiet meditative reflection where you allow your heart, soul, and spirit to revisit that which has caused you discomfort and then allow the Light to fill you and heal you. Drench the events as you choose to contemplate them in the powerful frequencies of healing Light. Violet, golden-white and luminous blue can be most beneficial. Invite the beings of Light to be with you as you visit the events that caused you discomfort and know that the healing you have always sought can be yours now.
During this time of profound energetic shift for our entire Earth plane, such a life review healing is entirely necessary and more easily achievable than ever before. Be patient as you go through this process. You have carried the discomfort for a lifetime — perhaps for more than one lifetime.  Allow the layers to fall away and trust that they will.
This year do all you can to raise your vibration and prepare for a remarkable journey, here are some things you can do:
Learn to activate your Merkabah: http://www.youtube.com/watch?v=SBA56_T3Q2s&feature=related
Watch this great video: How to Raise Your Energetic Vibration Activation: http://www.youtube.com/watch?v=LeCvSSUuC0g&feature=share
Do a simple Meditation: http://www.soulalchemyhealing.com/techiques/worldpeace.html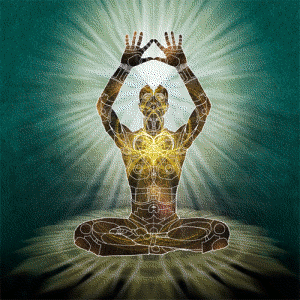 Kundalini Yoga is fantastic for raising your vibration and clearing chakras: http://www.youtube.com/watch?v=dnbzxMsjbIk
Get a spiritual coach:
Spiritual Coaching is based on the idea of "consciousness" and personal empowerment for a more holistic approach to life. This type of coaching takes spiritual principles and spiritual ideals into the real world, so that they can be applied practically to all aspects of our lives. It produces greater success in our endeavors, and promotes personal evolution on all levels. Fulfilling our desire to grow, be happy, experience peace and master life: http://carollefevre.wordpress.com/2011/12/19/what-is-spiritual-coaching/
Do a Life Review Clearing:
I have been doing these healings for over 18 years now and have been working with the Lords of Light since a traumatic fall in 1990. My work can be accessed via skype or telephone.
These sessions are a blend of AK (an eclectic blend of biofeedback), Chinese acupuncture, emotional stress release, Reiki, NLP, channelling and energy manipulation called muscle testing. It is a powerful natural therapy of benefit to everyone regardless of their spiritual awareness or level of consciousness. Our spirit knows where the heartache lies within us. Beginning in our earliest memories there are painful moments. Carol is able to trace these conditional behaviour patterns back to their source by connecting with your unconscious mind, guides and spirit,  then eliminates them forever with neurological re-patterning. Any area of life from financial success to working with your spiritual guides can be tapped into and all blocks released. She defuses all emotionally charged issues related to the area you are intending to shift through a process of age and life regression techniques then re-programs your spirit and unconscious mind: http://www.soulalchemyhealing.com/sessions.html
Reiki Practitioners try The Healing of Self Purification and Growth (Kenyoku-ho): http://www.soulalchemyhealing.com/techiques/purification.html
Remember that nothing has ever happened to us from the outside. All experiences were co-created. As sovereign beings of Light we ordained the events that occurred in our lives and we have the power to "un-create" what we no longer wish to carry.
Transforming our universe allows us to radiate our Light, and become a healing agent for all of Mother Earth. This does not require that any grandiose steps be taken only a willingness to go within and heal.
Namaste,
Carol
#KundaliniYoga #RaisingyourVibration #LifeReview #2012 #personalgrowth #2012energy #Merkabah #Spiritualcoach #whattodoin2012